Schoolsponsorship
Education is a chance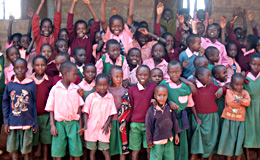 The key for a sustainable improvement to the lifes of the people in eastern Kenya is education. There are a lot of schools spread over the country and also the quality is quite good. But to visit a school cost money. With our sponsorships with a relativley small effort can be done quite a lot. By your great support almost 80 children and young adults are able to visit schools.
The children in Kenya need our help!
Discover your heart for Kenya!
Donate for a higher level of education for the children in Kenya.
Help us to improve the chances of live of the children in Kenya.
Create with us a better future for the children in Kenya..
The kenyan school system
Nursery School (3 years):
Primary School (8 years) :comparable with lower and middle school (standard 1 - standard 8)
Secondary School (4 years): comparable with high school. Is offered only as boarding school.  (form 1 – form 4)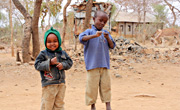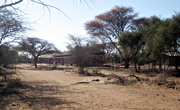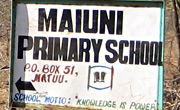 Free means not really for free
Although the basic schools don't charge any school fees any more since 2002,there are several costs, that make school prohibitive for a lot of people. There are still fees for school uniforms, books, paper, pencils, lunch and often also for the service personel of the school. This total to about a 150 $ per year that need to be paid by the parents. One year of Secondary School costs about 450 $ included boarding which means the annual salary in this region of the country.
How  do we want to support?
We want enable needy children that are willing to learn to visit adequate schools. With excellent results we also want to support them in college or university.
The support follows strict regulations. So the children need to applyin written for support and also need to show us the result slip from the school. We have direct contact to the schools, that get the money directly from us.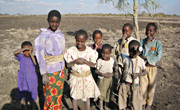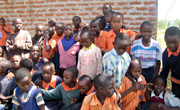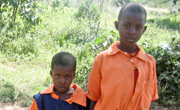 How can you support?
By signing a sponsorship you enable a child to visit school for a year and to create a positive future for the children. You can choose your godchild from our list of applicants. You also can personally contact the child, this is an offer from us but no must.
You also can find additional information in our Download Center.
What can you expect from us?
Despite our great personally contact to the region your donation will reach the beneficiaries direct and without any loops.
As we are all working  volunteerly, our administrative costs are tending to zero.
Also with a regular support like a school sponsorship you can cancel yearly at any time.
As an in Germany approved charitable organization you get a donation receipt that is accepted by the German tax offices. 
We also are happy to publish your name in our supporter's webpage.